Email Security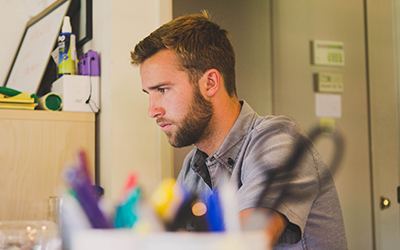 Here at Citizens Bank & Trust Company, we take many steps to keep your personal data with us secure. Below, you can find helpful security tips you can use to protect yourself from phishing scams and fraud.
As it may not be easy to recognize fradulent email or advertisements, please take the time to read through the information provided below.
What is Phishing?
Scam artists will try to steal personal information by sending an email or advertisement that could claim to represent someone/something else. This is called "phishing."
Scammers may also try to direct you to a fraudulent site that may appear like it is from a trusted source. When this happens, they could trick you into giving away your own passwords, logins, social security numbers, or the answers to your account's security questions.
Here are precautions to help prevent phishing scams:
DO NOT open fraudlent email messages or advertisements.
NEVER open up emails or advertisements that state they need an urgent reply from you.
We will NEVER ask you for your own personal information over an email or phone call.
Other Precautions
While we take many steps to keep your personal data with us secure and protect you from phishing scams, you can take precautions to prevent falling victim to scams as well. Please read the following precautions::
DO NOT send, share, or disclose any confidential information by email.
DO NOT visit or interact with phishing scams of any kind.

We recommend "bookmarking" this site to access it safely instead.

ALWAYS keep your computer updated.